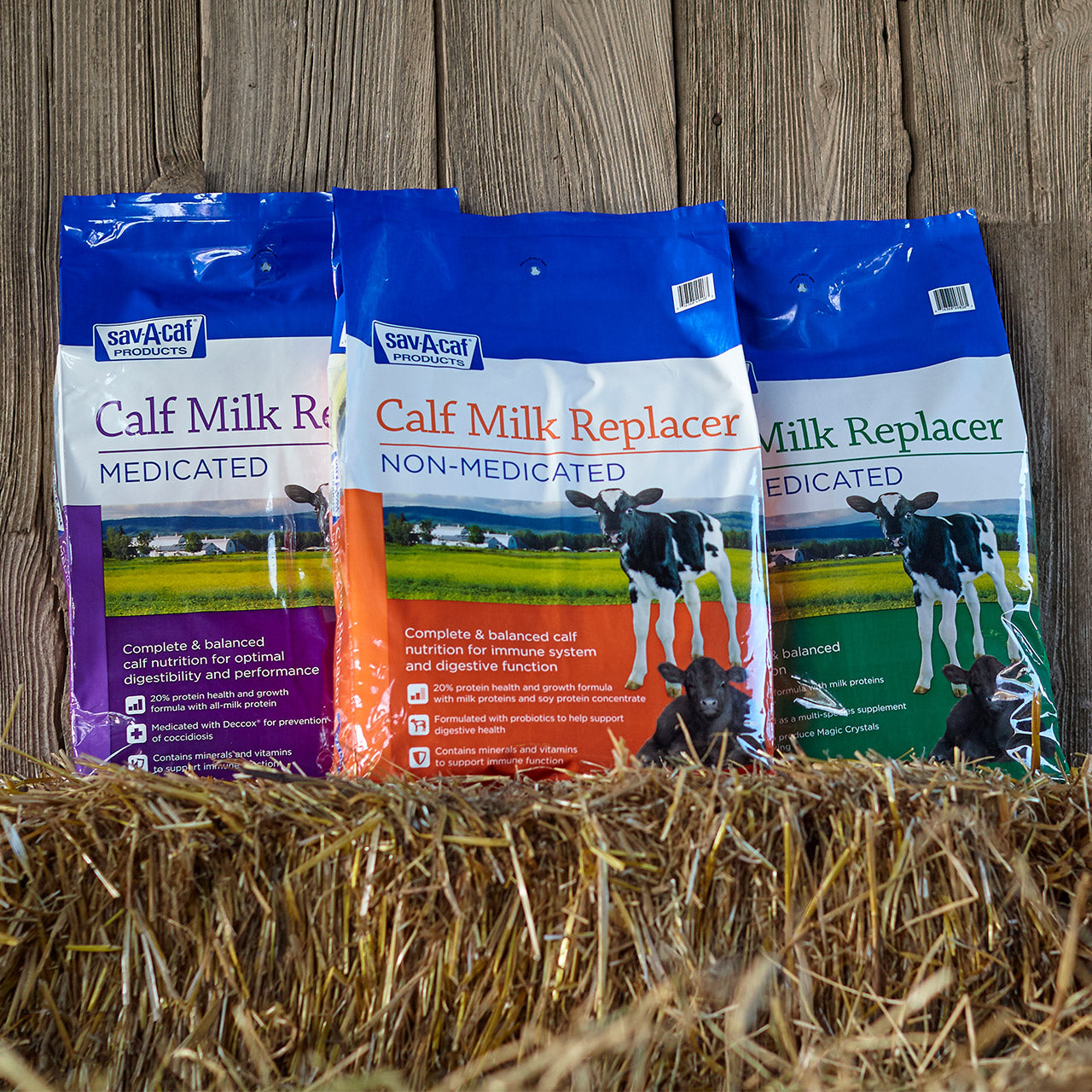 Breaking down the government's rules for antibiotics in feed
In January 2017, food-animal producers needed to comply with new federal regulations regarding antibiotics in livestock feed called the Veterinary Feed Directive (VFD) final rule.
The U.S. Food and Drug Administration (FDA) is responsible for overseeing the use of human and veterinary antibiotics in the United States. The government's goals for these regulations are to:
Promote responsible use of antibiotics.
Protect public health.
Help limit the development of antibiotic resistance.
Antibiotics that are labeled for use in both humans and animals are the targets of the VFD. These "medically important" drugs are the ones that now require a VFD form to be administered via feed.
What falls under the VFD?
Milk replacer is considered a feed, and thus certain medicated products require a VFD order. The medically important antibiotics that most commonly are fed in milk replacer and dairy feed are neomycin, oxytetracycline and chlortetracycline. Also on the list of medically important drugs that are affected by the VFD are apramycin, avilamycin, erythromycin, florfenicol, hygromycin B, lincomycin, neomycin, oleandomycin, penicillin, sulfamethazine, sulfadimethoxine/ormetoprim, sulfamerazine, tilmicosin, tylosin and virginiamycin.
Another change that was a part of the shift in food-animal antibiotic use is that antibiotics are no longer allowed to be fed for performance enhancement or growth promotion. That means continuous feeding of medicated milk replacers for performance enhancement or growth promotion are not allowed and are no longer available.
Milk replacer medicated with medically important antibiotics is allowed only for disease treatment for a short period of time. For example, the common milk replacer medication combination of oxytetracycline and neomycin is allowable only for seven to 14 days, in a 1:1 concentration at a dose of 10 mg/lb. of bodyweight.
Other feed-additive drugs that are not used in human medicine are not affected by the VFD, because they are not deemed medically important antibiotics. Examples include ionophores like monensin and parasite-control drugs like ivermectin.
Water is not considered a feed. Antibiotics that are added to water are not a part of the VFD. However, these products require a prescription from a licensed veterinarian.
Managing your VFD documents
The VFD form is typically a one-page document, produced in triplicate, which is issued by a farm's veterinarian. One copy should be held on the farm, another by the veterinarian and the third by the farm's feed distributor. The document needs to be renewed by the veterinarian at least every six months. The expiration date can vary. Record keeping can either be in written or electronic form and needs to be kept on file for two years.
While similar to a prescription, a VFD form is intended to specifically address medications for use in animal feed. VFD policies were established to provide veterinary oversight of antibiotics used on-farm without having to adhere to pharmacy laws that would have been unworkable for the distribution of feed.
Veterinarians may not stray from the label when writing VFD orders. All medically important antibiotics added to feed must be approved, conditionally approved, or indexed by the FDA as VFD drugs. These medications also must be used only according to their labeled species, indication, dosage and feeding duration.
Your veterinarian is a key resource in managing the VFD regulations on your farm. You must have a valid veterinary-client-patient relationship to secure a VFD. Work with him or her to develop a plan for the products you use and your record-keeping system.
Find Solutions for Your Animals
January 11, 2022

Whether housed in a coop or free ranging on your farm, your birds are exposed to multiple threats every day that could cause illness or impact their well-being. Now there's a way to be more proactive with regular support for...

April 6, 2022

You've raised your chicks to adulthood and now they're fully feathered hens. Way to go! Now, you get to enjoy their eggs and companionship for years to come. To maximize their life, support their production potential and kee...